What are CCDs?
Carbohydrate Cross-Reactive Determinants (CCDs) are protein-linked carbohydrate structures responsible for a part of the cross-reactivity phenomenon.

Specific IgE (sIgE) have been detected in dogs and cats versus several proteins enriched in CCDs as Bromelain and Peroxidase. About 30% of samples haves IgE vs CCDs. CCD-detection is inhibited by commercial CCD-blockers composed by CCDs from Bromelain in vitro coupled to Human Serum Albumin (HSA).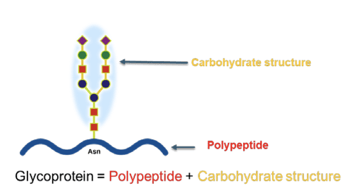 How does CCD blocking work?
Experiments in Europe show that CCDs (BRL, HRP and/or CCD blocker) used as inhibitor affects specifically those allergens which contain them however other allergens, i.e. mites, are not affected by CCD-blocking. Our CCD-blocking method is 100% specific for allergens containing CCDs.
Nextmune's internal studies have validated that applying the CCD blocker to our plates reduced IgE interference by an additional 10%. This means patients will get treatment sets with more relevant allergens. Testing, however, is only the first element of resolving an allergy patient's symptoms.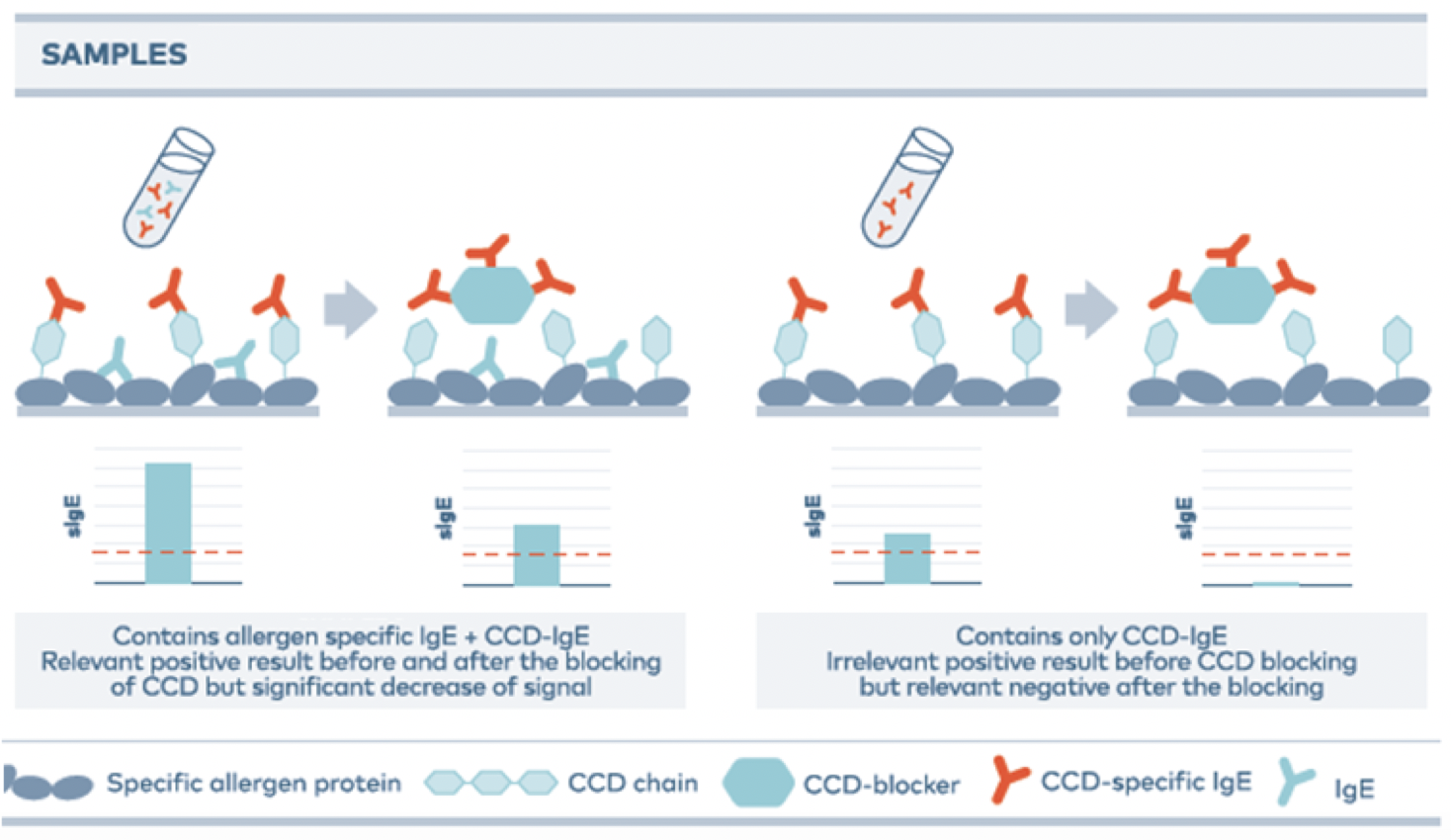 Other Testing Considerations
Nextmune's ELISA-based serum test uses proprietary methods in order to produce a highly specific result. On top of being the only fully automated allergy testing laboratory in the US, Nextmune has also moved away from the commonly-used bovine serum assay and invested in fully synthetic reagents. We have also created buffering agents that bind to the competing IgG, IgA and IgM in serum, reducing interference in our testing. These 2 applications have resulted in a 20% reduction in false positives.
In order to maintain a leadership position in the allergy testing space, Nextmune has recently developed a new blocking agent which also reduces interference created by cross-reactive carbohydrate determinate antibodies. These are also known as CCDs or anti-CCDs. The CCDs in the serum bind to the allergen protein in a similar way to IgE therefore by blocking the CCDs, we are able to get the true IgE signal from the serum.
In conclusion...
Atopic dermatitis is a complex, multifactorial disease. Allergen immunotherapy (AIT; ie, hyposensitization) is considered to be the only treatment that can impact the course of disease. The gold standard for identifying allergens for immunotherapy has traditionally been intradermal testing (IDT); however, there is no clear evidence that AIT based on IDT results is more effective than AIT based on immunoglobulin E (IgE) serum allergy testing, and not all pet owners have access to IDT.1,2,3
Choosing Nextmune's SPOT Platinum+ panel, adds an additional layer of quality control features you can't get anywhere else in the U.S. Ensure more reproducible results and improve AIT recommendations, by committing to using the Platinum+ panel whenever allergy cases present themselves.
References
Olivry T, DeBoer DJ, Favrot C, et al. Treatment of canine atopic dermatitis: 2015 updated guidelines from the International Committee on Allergic Diseases of Animals (ICADA). BMC Vet Res. 2015;11:210.
Olivry T, DeBoer DG, Favrot C, et al. Treatment of canine atopic dermatitis: 2010 clinical practice guidelines from the International Task Force on Canine Atopic Dermatitis. Vet Dermatol. 2010;21(3):233-248.
Mueller RS, Burrows A, Tsohalis J. Comparison of intradermal testing and serum testing for allergen-specific IgE using monoclonal IgE antibodies in 84 atopic dogs. Aust Vet J. 1999;77(5):290-294.